5 explosive Clinton campaign emails just released by WikiLeaks that you must read [TWEETS]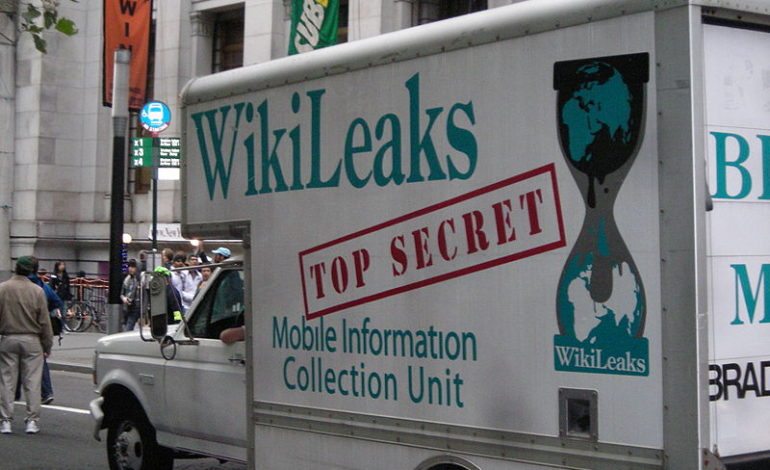 Revealing emails about Hillary Clinton's presidential campaign in the US have driven a number of global headlines since their public release on 7 October. Here are just five of them that you really ought to read.
Background on the email leak
According to
WikiLeaks
, a
mere 1%
of the Hillary Clinton campaign files (known as the
Podesta emails
) had been released at the time of this article's publication. These emails were hacked from Clinton campaign chairman John Podesta's private Gmail account, and their release came immediately on the heels of the emergence of an embarrassing
video
of Republican presidential candidate Donald Trump making harassing and sleazy sexual comments about women (which added to his already
poor
record).
The Podesta emails provide a candid glimpse into the ways in which the Clinton campaign crafts public perception on issues ranging from Syria to the environment, to free trade, to Republican rivals, or to her likeability among common voters.
Most
commentary
so far has focused on never-before-seen excerpts from her paid private speeches. In one of these speeches, she
said
:
You need to have a public position and a private position on policy.
The downloadable
80 pages
of paid speech excerpts and other emails contain glaring contradictions between her private and public positions. A number of these have direct bearing on key global events and crises.
Highlighted below are five shocking revelations which come from the first 'Podesta'
email dump
:
1) Clinton has repeatedly called for a 'No Fly Zone' over Syria for the express purpose of 'protecting civilians' from the Assad government, yet she admitted in a private 2013 speech that this would actuallykill more civilians:
2) Clinton smeared US environmental activists as "phony" stooges who were "being funded by the Russians":
3) The Clinton camp tried to "elevate" unsavoury "extreme" right-wing candidates into the media spotlight as her potential presidential rivals, presumably to rig the election in her favour:
Note: HRC = Hillary Rodham Clinton, DNC = Democratic National Committee
4) Hillary affirmed that a country she considers a close ally, Saudi Arabia, has spread extremism across the globe over the past 30 years – and even now openly supports terror organisations in Syria by "indiscriminately" supplying weapons:
5) Clinton's staff was given extensive instructions on how to plant stories in the media with "friendly journalists" who have "teed up" stories for the Clinton campaign in the past:
The second batch of the Podesta emails has been released and is viewable
here
.
– View and search the "Podesta emails"
here
.
–
Support
The Canary
so we can keep holding the powerful to account.