Xi Jinping has condemned the US, EU and Japan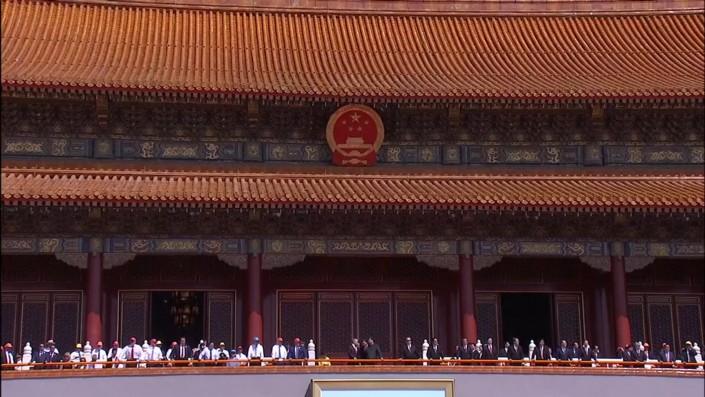 Chapter Xi Jinping at a military parade in Beijing in honor of the victory in World War II sharply criticized states, China had organized a boycott similar to the one they made May 9, 2015. Especially got Obama, who has accused the head of China that he threw in the trash invitation to China.
At the same time, Xi is particularly pointed out in the presence of Vladimir Putin's parade.
Quote: "Vladimir Putin will be the only head of state from China's ally in the war". The only ally (and the parade was attended by a number of heads of CIS member states) - this is a very strong term, pronounced in the context of protipostavleniya opozitsii China and Russia oppose them the US, EU and Japan.
Putin said at the parade sat at the right hand of Xi Jinping.
Russian troops closes (the place of honor) parade in Beijing.
At the parade in Beijing voiced Unprecedented in recent memory criticism of the West from China.
All of this heralds a new global configuration of power and, therefore, the new world order.