All said and done, #Ukraine is a Complete failure of dreams of European Integration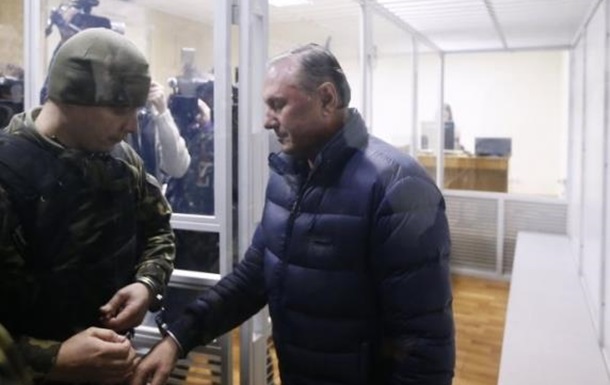 What is the main principle of conservation itself in power in Ukraine with its own total incompetence and drastically reduced the ratings? Seven problems - one answer: the blame on "poperednikov." Actually, this and continue to do postmaydannye Kiev authorities. And why not? If the government Poroshenko / Yatsenyuk / Turchinova et al. Calls itself national, sin such a government does not engage in the national sport or traditional folk elite fun.

Complete failure of dreams gastrointestinal tract of European integration, economic disaster and pre-default state, the loss of large areas with a population, industry and infrastructure, as well as direct responsibility for a million refugees and tens of thousands of corpses leave Kiev government is no hope of saving themselves however that however the long term.
Because "odnova live", and to prolong the agony already provёrnuto some shenanigans on the game thimbles with more and more coming in the sense of the population.One of the fraud is, of course, the IMF loan, theoretically allowing simultaneously plug some holes and not to declare a default, and almost knocking the living standards of 90% of the population in the pre-revolutionary (we, of course, about the Great October Revolution).

Perpetrators must also be put on display. First of all, it's - Russia and Putin personally.But this level of the demiurge. Make him nothing is impossible - you can only send in heaven curse and shake his fist (and at night, just in case, to pray that Putin has not ceased to give coal and gas). Option blame around omoskalenyh terrorists / separatists gradually ceases to operate, since, of course, the humanist dream throw the Jews into the sea Muscovites put her in quite the opposite effect .
And returning from boilers thousands of recruits already know the truth and it will inevitably tell their friends and relatives. What this amounts to submit a snap. Epic also winning the "Facebook" amuse the heart of national patriots less and less.

And then on the scene "poperedniki." First, sorry for the war turned out to Akhmetov.More toothless politically oligarch still need to search. He managed with huge possibilities of starting to become an enemy to both sides. That this is not a talent? As a result, another hapless figure Donbas Taruta admitted that is bankrupt and ceased to be an oligarch Akhmetov.
That this "anti-Ukrainian" made, for example, Firtash, do not understand. Apparently, it employs the principle of "You are guilty only in the fact that I want to eat." Wanted to eat "svidomye" Ukrainian Kolomoisky. As a result, Firtash multiplied by zero.

But now came the turn of the former head of the Party of Regions Alexander Efremov, whose safely and without the traditional massacre arrested on February 14th on charges of abuse of power, and even aggravated.

Honestly, the main aggravating factor for the whole Party of Regions is their betrayal of the people they actually threw in cleft palate Bandera punishers and their American masters.But in this case, of course, on the other.

It turns out that Efremov organized voting for the so-called dictatorial laws 16th January 2014. In light of recent laws "democratic" government and the civil war unleashed by them appeal to the 16th January seem somewhat grotesque. However, defensively, Efremov said quite the contrary, namely that , that he had no authority to influence the countable Commission, which means that he is not guilty . spineless, toothless, shkurnichestvo - how else to call such a position?
Position typical criminal-oligarchic class that at the slightest danger to themselves immediately passed the country. But this class is also a cave stupid, because after the massacre of the country is inevitable and straighten it. What is the policy? Purely criminal psychology. Caved in once and have 'tolerated'. That's the unenviable, but well-deserved fate of the Party of Regions.

Now bail for Ephraim - about 3.6 million hryvnia, koi, according to him, were not in active bank in the territory of the LC. It would be better not to speak, for the new charges against him, according to a CIA agent Valentin Nalyvaychenko concern is funding "separatists" in the Luhansk region.

In addition, prosecutors said Ephraim calls in Parliament about the dialogue with LDNR hostilities without inciting ethnic hatred. It is unclear how the calls for peaceful dialogue can stir up ethnic hatred. Pleases more. Time "ethnic" means prosecutors acknowledged not only in Ukraine Ukrainians. Hip hip hooray

Honestly, I wish he really financed. Anyway, as Akhmetov. And the other would be the status and honor preserved. A criminal prosecution would begin anyway. Not for nothing that the ancient proverb says: "Who between shame and war chooses shame, receives and war and shame at the same time."

Even more absurd seem to check for involvement in the financing of "separatists" Natalia Royal. That's really who in the life of such things would never have worked. But this is not important . All said and done. Passed the country - now and get the war and shame.

Have to wait for such accusations towards Shufrych, but because of this now does not say just lazy. Haha, and this is the Shufrich that in a telephone conversation with Tymoshenko was not against the Muscovites bombed with atomic weapons. Well, this is really inciting ethnic hatred.

And the war, and a shame, gentlemen, and war and shame.