The head of the National Bank: Ukraine will not make an advance payment of the January gas supply before the end of 2014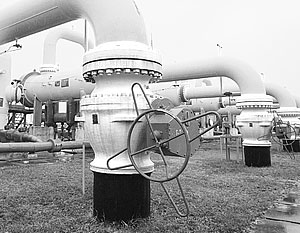 December 30, 2014, 12:55
Ukraine before the end of the year does not make an advance payment of the January supply 1 billion cubic meters of Russian gas, said the head of the National Bank of Ukraine Valeriy Gontareva.
Gontareva added that Ukraine relies on the simultaneous production of three tranches and additional finpomosch from the IMF, reports
RIA "Novosti"
.
Last week it was reported that Gazprom
received
from Naftogaz 1.65 billion dollars in debt for gas.
Previously also reported that Ukraine must
still about 3 billion cubic meters of
gas for the normal passage of winter.Thus Kiev is planning to end of 2014
to buy
1 billion cubic meters of Russian gas.
In October, on the basis of tripartite talks in Brussels, Russia, the EU and Ukraine
signed a final agreement on gas supply and transit
to March 2015.
According to the agreement legally fixed, the price of gas for Ukraine will be 378 dollars for 1 thousand. Cubic meters by the end of 2014 and $ 385 for 1 thousand. Cubic meters to March 2015.