MH17 might have been shot down from air - chief Dutch investigator

RT
Mon, 27 Oct 2014 00:00 CET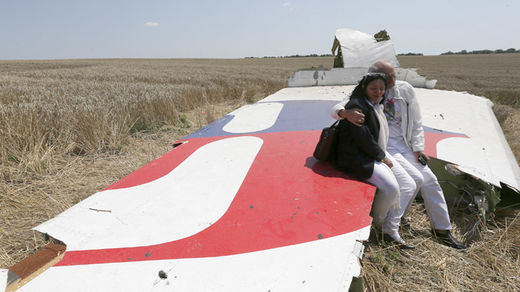 The chief Dutch prosecutor investigating the MH17 downing in eastern Ukraine does not exclude the possibility that the aircraft might have been shot down from air, Der Spiegel reported. Intelligence to support this was presented by Moscow in July.
The chief investigator with the Dutch National Prosecutors' Office Fred Westerbeke said in an
interview
with the German magazine
Der Spiegel
published on Monday that his team is open to the theory that another plane shot down the Malaysian airliner.
Following the downing of the Malaysian Airlines MH17 flight in July that killed almost 300 people,
Russia's Defense Ministry released military monitoring data, which showed a Kiev military jet tracking the MH17 plane shortly before the crash
. No explanation was given by Kiev as to why the military plane was flying so close to a passenger aircraft. Neither Ukraine, nor Western states have officially accepted such a possibility.
Westerbeke said that the Dutch investigators are preparing an official request for Moscow's assistance since Russia is not part of the international investigation team. Westerbeke added that the investigators will specifically ask for the radar data suggesting that a Kiev military jet was flying near the passenger plane right before the catastrophe.
"Going by the intelligence available,
it is my opinion
that a shooting down by a surface to air missile remains the most likely scenario. But we are not closing our eyes to the possibility that things might have happened differently," he elaborated.